In today's video blog I talk about how Network Marketing is quickly emerging as the best platform for women to build a business that gives you time freedom and money freedom.
My biggest passion in this industry is helping other moms. Maybe that's biased because I'm a work-from-home mom, but I just know the freedome and empowerment that this business gives you, and I find it exhilarating. Some women ask me, is this a legitimate work from home job? It can be for those who are willing to dive in with their team and support each other.  It's best for amazing women who are looking to network with each other, and encourage each other.
Network Marketing is simply sharing an amazing opportunity, and (most of the time) amazing products with each other. It's supporting your team, it's an amazing growth in your personal development, and learning to believe in yourself. The feeling of getting up in the morning knowing that you made money while you were sleeping, the drive to go out and help others to do the same thing, the ability to give as much as you want to those who need it, the feeling of PURPOSE in your life. You are not only fulfilling your own dreams, dreams bigger than you could have ever imagined, but you make yourself more available in every facet of your life. Imagine being able to go to bed each night knowing you changed someone's life. That's what Network Marketing is. It's not sneaky. It's not crooked or illegal. It's not a scheme. It's a gateway to positive change for you and your family. It's security in an uncertain world. It's life changing.
I watched an Empowerment Event on Tuesday about women in Network Marketing and Direct Sales who got together to share strategies, and ideas, but most of all, to give each other support. These Networking Events are so amazing! If you'd like to watch the replay on Saturday, it's totally free, and I can send you the link. Just email me at coffeewithangel@outlook.com.
So many times I was almost brought to tears during the event hearing the stories. I love that in Network Marketing so many stories start out from rock bottom, and how someone completely changed their life because of this opportunity. In this quick video I talk about how important Network Marketing can be in a woman's life.
If you're a woman in Network Marketing and are using Social Media for prospecting, check out this free video which will show you amazing tips so you can figure out how to recruit people online! Click Here.
If you found today's post valuable, please Like, Comment on, and Share this post. I appreciate all of you!
Cheers to the women entrepreneurs!!
~Be the best you in all that you do, live, laugh, but most of all, LOVE~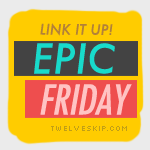 P.S...Are You Making Money and Recruiting Reps EVERY Day? If the Answer is NO...You NEED these Closing Scripts! ==> http://theclosingmagnet.com

I absolutely LOVE Helping Families Create the FREEDOM LIFESTYLE From HOME, Text or email me any time to find out How I can Help You!
Text: 1-204-294-4044
Skype: angel.balichowski
Email: angel@coffeewithangel.com